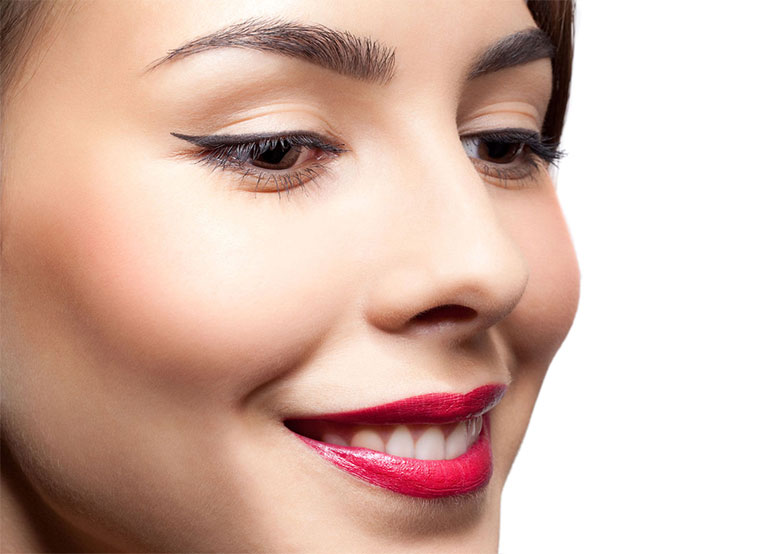 An eyeliner tattoo makes it easy to look good without trying.
Eyeliner defines your eyes in many ways. There are so many options for artistic expression. It can be subtle or striking, thick or thin. Should wings be added or not? There are so many colors to choose from too. Does one try to stick with the classic black and browns or go for something a little more fun? All of those options are available in permanent eyeliner as well. Getting an eyeliner tattoo is like having your very own professional makeup artist. The big difference is that one application will last you a full year. We design the eyeliner and choose the color with you based on your features. Our mission at Sara Justice Cosmetic Tattoo is to enhance – not only your eyes – but your whole face.
Streamline your morning routine
Applying eyeliner is a vital part of many morning routines. It can be a daunting task, especially for older women, athletes, career women, and busy moms. Shaky hands, poor eyesight, time constraints and interruptions make it hard. An eyeliner tattoo is perfect for any who these type of difficulties. Put the makeup glasses away, hit snooze one more time or whatever you want. We are giving your time back to you.
Say goodbye to smudged eyeliner
Anyone who has worn eyeliner knows that it smudges easily. We all can relate to the horror of finding it smeared. Semi-permanent eyeliner can achieve a smudge-proof finish. You no longer need to ask, "how long have I looked like this?" or "why didn't somebody say something?" You don't have to worry about it coming off – not even in water (yay for beach parties). Get the peace of mind you have always wanted.
Is it safe to get eyeliner tattoo?
Absolutely! Being a world class tattoo studio, We pride ourselves as being the industry leader and having the most advanced state of the art, immaculate, and sterile tattoo studio. We use single-use, disposable needles and supplies.  Our stations are thoroughly disinfected before opening and after each procedure. Learn more on our Frequently Asked Questions page.
We offer eyeliner services to clients in Atlanta and the surrounding areas in Georgia including Alpharetta, Cumming, Marietta, Kennesaw, Roswell, Dunwoody.