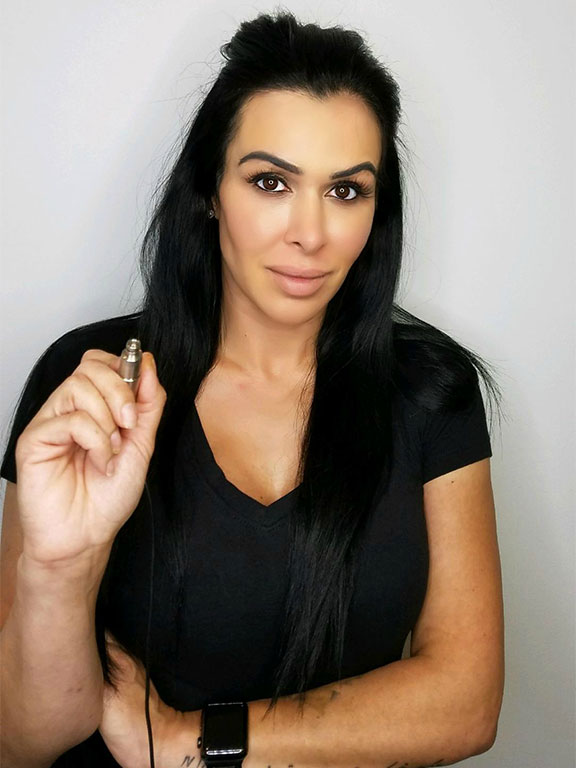 Get answers from a top cosmetic tattoo artist.
Nothing can replace getting real answers from a real person. You will get an industry experts perspective when you speak to Sara about cosmetic tattoos. She can tell you how semi-permanent makeup compares to other treatments. She can help you choose the best option for your face.
Cosmetic Tattoo Artist Located in Atlanta, GA
Looking for, "permanent makeup near me?" If you are an Atlanta resident or live in the surrounding states, then Sara Justice Cosmetic Tattoo is your answer. How do we stand out from all the other options? We are the premium luxury provider. This is where you go when you demand only the best for your face. Whether it is an eyebrow tattoo, microblading, lip tattoo, permanent lipstick, eyeliner tattoo or lash line tattoo, Sara's work is top-quality. Because we are one of only a handful in the country to offer the latest and most advanced European techniques, we have clients that travel from all over the country but especially the nearby states. This is one of those things that is worth the travel and extra cost. Don't settle for someone local or someone cheaper.
Call: (678) 628-7723 or contact us online.
Sara Justice Cosmetic Tattoo 110 East Andrews Drive Suite 207 Atlanta, GA 30305